Short description
Confidence
Secure payment
Speed
Thanks to our team
Responsibility
Responsibility
Brown corrugated cardboard folding boxes, double-walled, 550 x 450 x 350 mm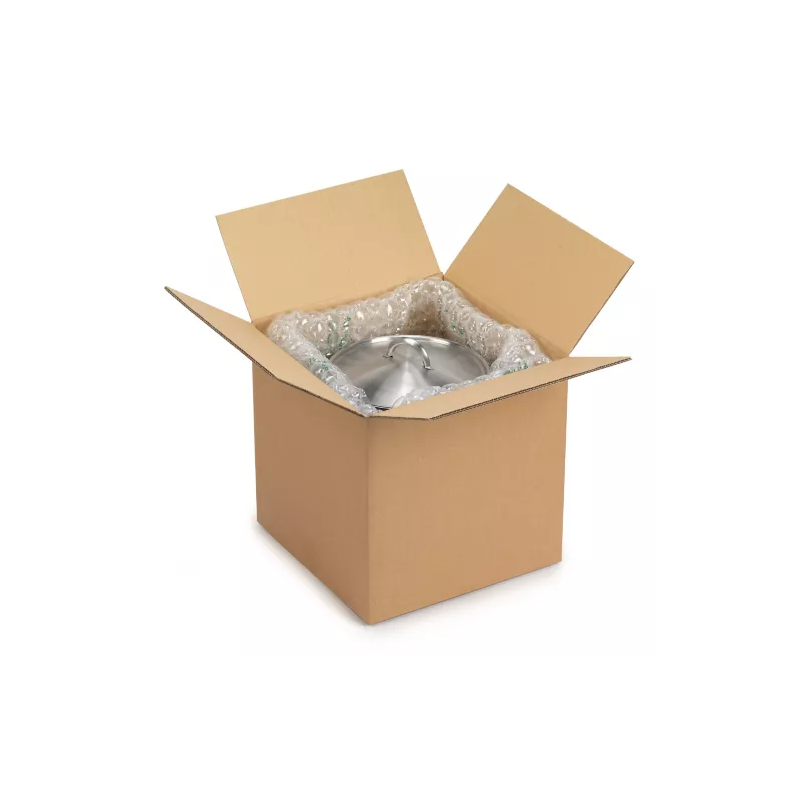 
 
Short description
Confidence
Secure payment
Speed
Thanks to our team
Responsibility
Responsibility
Detailed description
Double protection for your heavy, fragile or loose products
The corrugated cardboard folding boxes are ideal for order picking, safe shipping, transport and storage of documents and printed matter in DIN A3, CDs, computers, screens and printers as well as for flat, square and cubic products. These double-walled cardboard boxes can be loaded with a maximum of 30 or 40 kg (see ordering table 2.30 / 2.40)

    The very sturdy, brown corrugated cardboard folding boxes are particularly suitable for packing, protecting and shipping heavy, fragile or loose, unpacked products thanks to their double protection.
    The outer cover made of Kraft paper guarantees maximum strength and stability thanks to a tightly connected, strong fiber mesh
    High cardboard quality guarantees resistance to moisture and temperature fluctuations
    Optimal adhesion of all types of adhesive tape and packing tape guarantees a reliable seal
    Suitable for safe delivery by post
    Cardboard boxes that can be palletized are marked accordingly in the table.
    Space-saving in storage and easy to handle thanks to flat delivery of the boxes.
Customers who bought this product also bought: